I LOVE babywearing. It's something I had never really heard of before having Grayson. I had seen people on TV with their front carriers...the cool dad walking around the park with his kid strapped to his stomach, you've seen them. Once Gray was here, I realized that is is THE BEST way to take a baby out in public, or get things done around the house.
Gray has been in her fair share of pouches, ring slings, and now a woven wrap to keep her cozy and next to me while we're out getting things done.
Just last week we did a 5K with her strapped very cozily to my back!
A high school friend of mine wrote me last week wanting a ring sling for her new baby (Born last week...Congrats!) I was more than happy to make her one.
She gave me great flexibility with the color/style. I had a list of her favorite colors to go on, and the shopping was up to me! I found the softest, most vibrant lime linen at my fabric store and knew it would be perfect.
It's 2 yards in length, and 30" wide so it will snuggle a newborn and easily carry a toddler.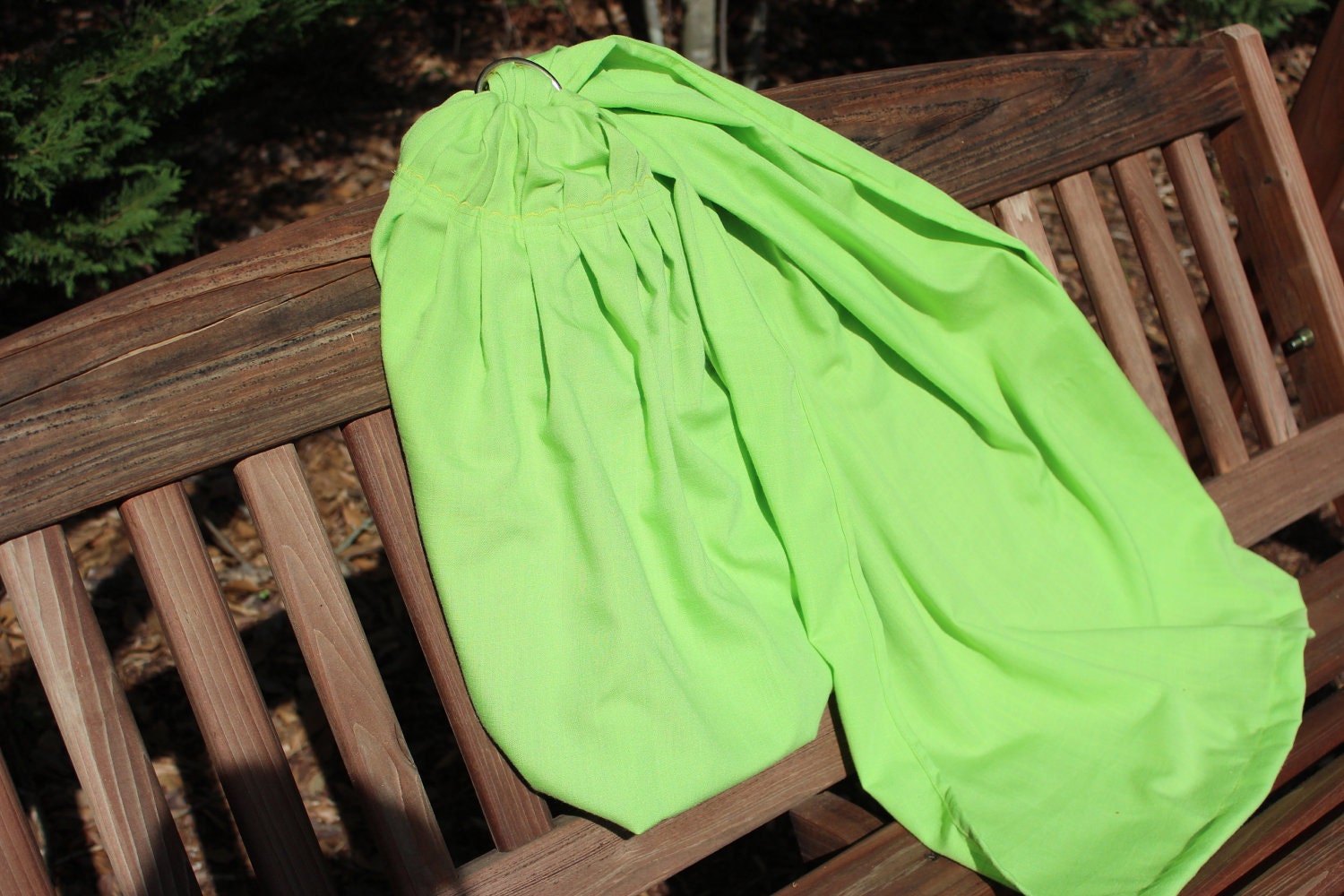 The shoulder is pleated for comfort, and the scalloped stitching adds sweet detail.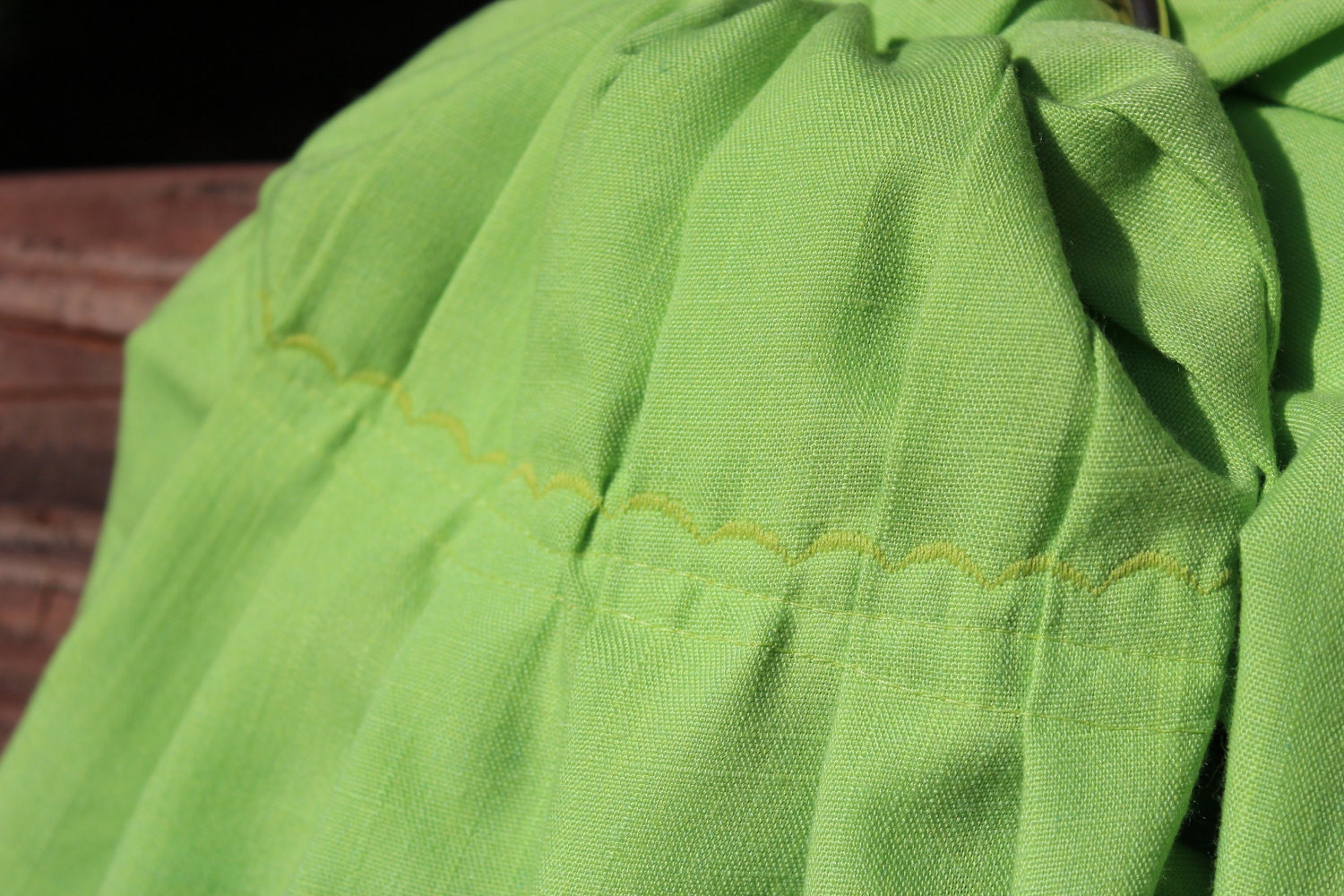 I hope she and her new baby enjoy it as much as I loved making it!
Are you expecting a new little one?? Need something to help snuggle your toddler while you're shopping? Need a unique and beautiful shower gift? I would love to make a custom sling for YOU.