When I started my
Etsy Shop
about a year ago...I wasn't quite sure what direction it would go. My first item, and still one of my favorites was the Teething Pearls. I don't sell many of these online, but I do sell a LOT of them through a little boutique nearby called
Natural Baby
. It is a "Crunchy Mama's" dream store full of organic goodies and cloth diapers.
Now I'm working on filling the shop up with Patterns. LOTS of sewing patterns for boutique style bags and clothing for little girls. This has become a fun new hobby. Everytime I post a new project for Gray, I always get asked "what pattern did you use??" and the answer is always "MINE". So I decided to give the askers an opportunity to have the pattern themselves, and keep it on file for me to make more goodies.
The item I have sold more of than ANYTHING...is the Reversible Fabric Headbands!!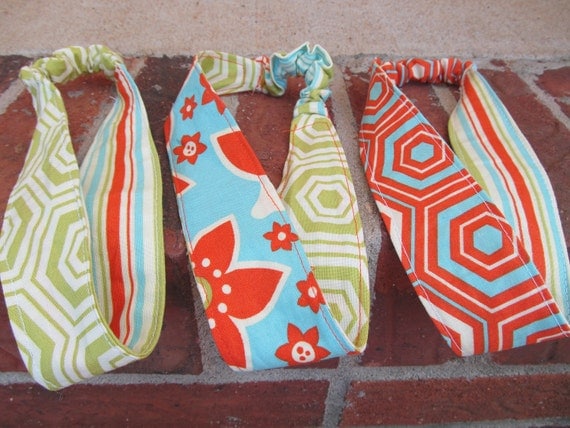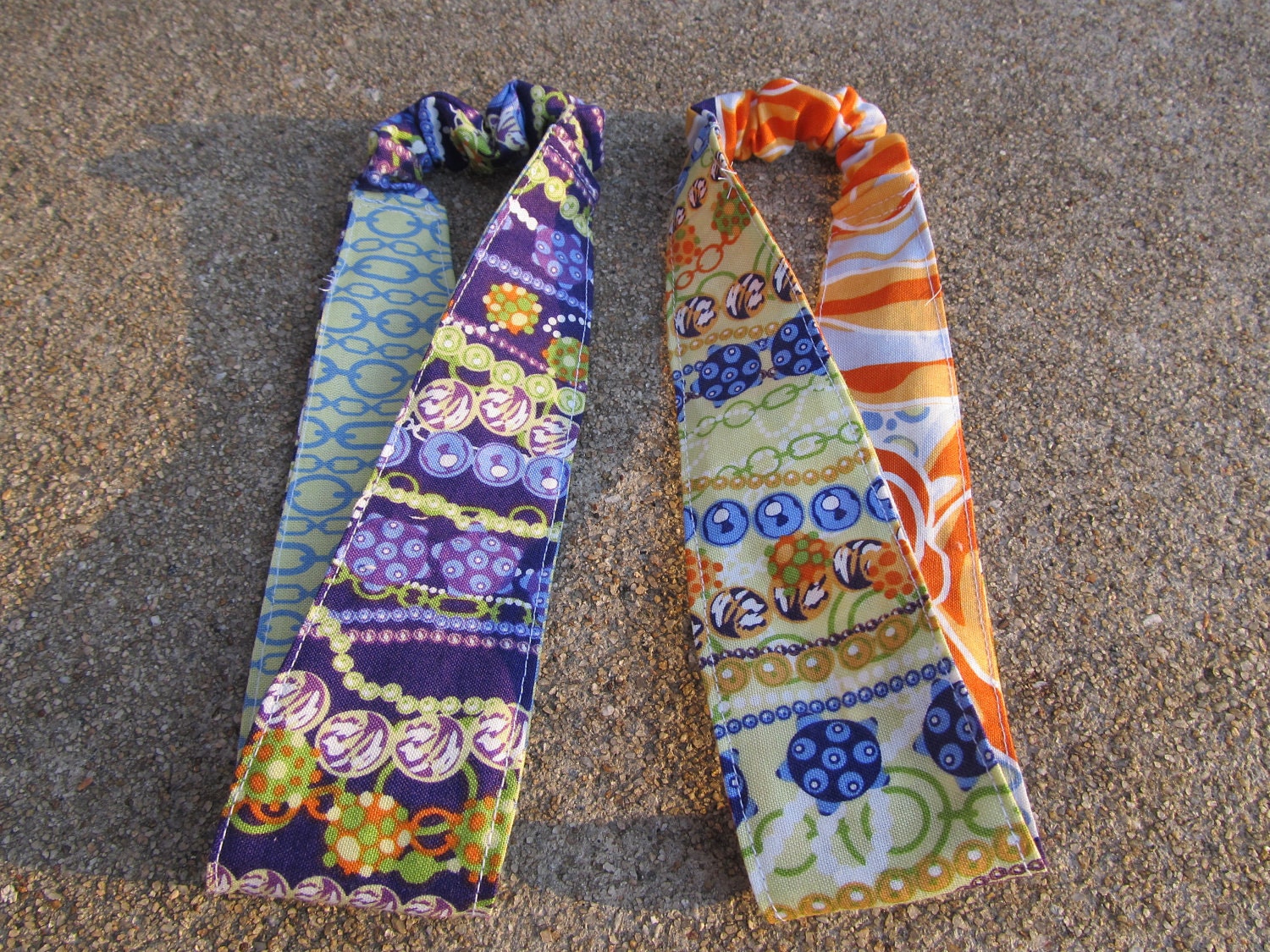 I have gotten so many orders for these, on Etsy, and at home.
They are super comfortable, with a fabric covered elastic in back. They look great with a ponytail, or to hold your bangs back.
These are absolutely essential in the summertime for playing outside, swimming, doing yardwork, or going out during the day. They add a sweet pop of color to a plain outfit and keep your hair from blowing in your face in the summer heat.
It's about time for me to do some scrap busting, so I may be making LOTS of these from fabric from previous projects and throwing them in the shop. Be on the look-out! I have been using some seriously cute fabrics this winter, and they would make fabulous headbands!