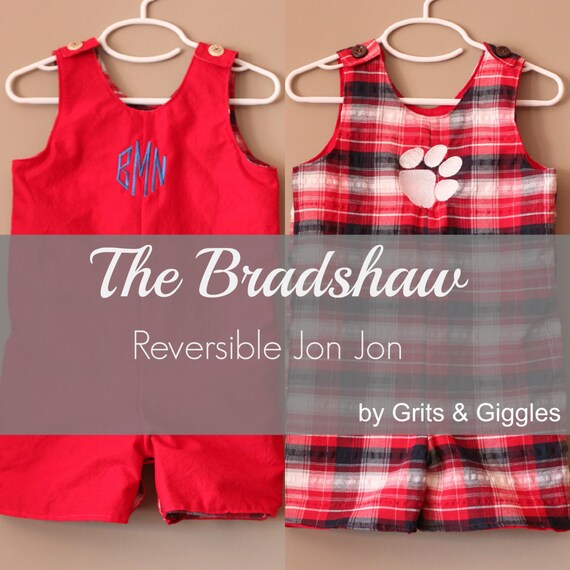 I have heard from so many of you making this jon jon, for Easter outfits, matching brother outfits, and so many other things.
My favorite though, are the people utilizing the center seam to make "house divided" jon jons for college and professional sports teams. How adorable is that?
Having a reversible garment is great when you have young children. Stain down the front? Just flip it over and you have a new outfit.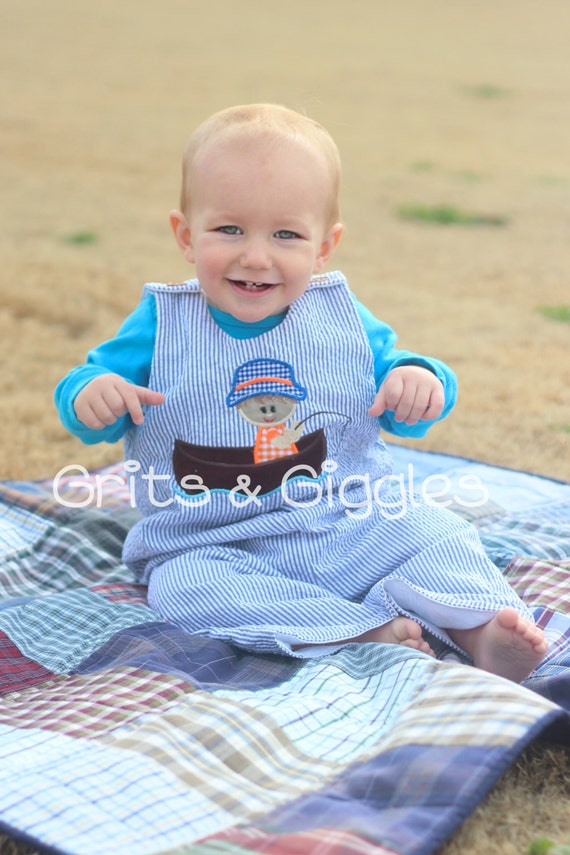 The possibilities for appliques and patterns are really endless.