Have you tried sewing shorts before? It's easy to whip up a quick pair to match that gorgeous appliqued shirt you just HAD to have for your little one, or make a slouchy pair to run around the yard in.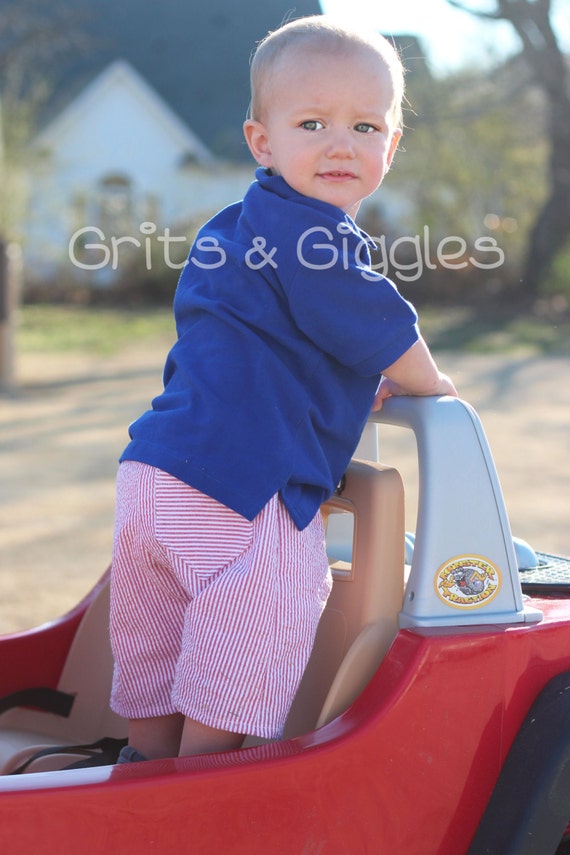 AND for you cloth diapering Mama's....the Jackson Long Shorts have extra room in the rear for those fluffy bums! There's nothing worse than buying a cute pair of shorts only to have the diaper hanging out because they don't fit correctly.
Problem Solved!
And if you're into athletic sewing, make the Emily reversible shorts to show team spirit in TWO colors!!